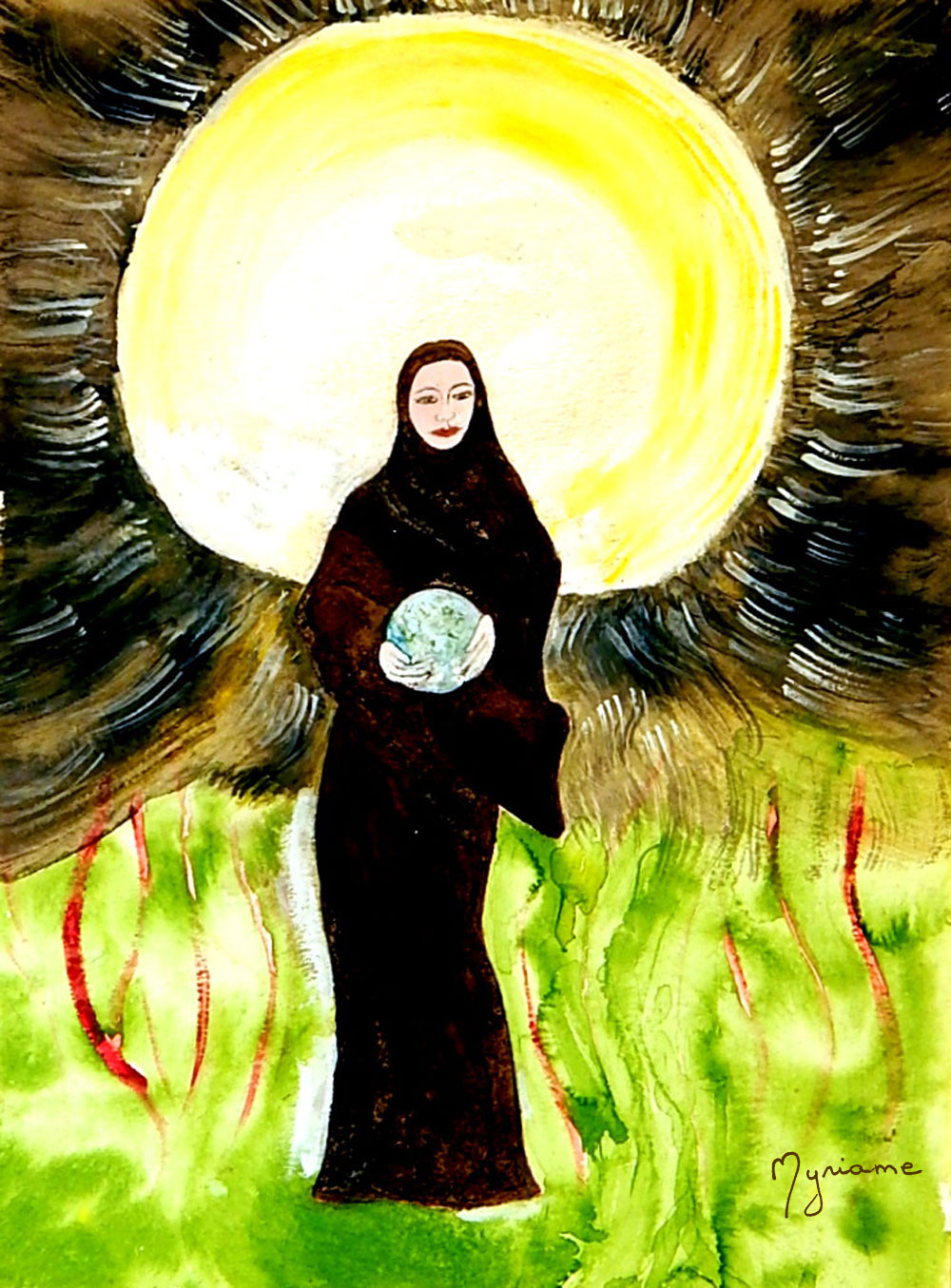 The Protector of the Earth
A woman is standing in the wilderness at night. Her figure stands out in front of the silver circle of the moon. She is preciously holding the Earth globe in her hands.
I can imagine that Kokopelli is hidden in the bush.
Kokopelli is a divinity of the Amerindian mythology. He is a healer, a benefactor. He is a symbol of joy, feast, fertility, wisdom… He is represented playing flute.
My friend Anne told me his legend. I transmit it from memory:
A traveller arrives in a country which suffers from drought. The cornfields are devastated. He goes on walking and meets an old man playing the flute in his cornfield. All the ears of the corn are beautiful.
"What are you doing?" asks the traveller to the man.
"I play the flute to make the plants grow because it has not rained for a long time" answers the senior.
"Why don't you play also for the other fields which are withered?"
"It would be useless. The seeds have been altered. The corn no longer recognizes his origin song".
Thus is it with our soul.
We all swim in the same ocean but each soul is unique. Each soul has its own vibration, its own melody.
May we get out of our exile and reconnect with the Source of Life, with nature and our own nature.
May each one of our footsteps be a kiss to this Earth.