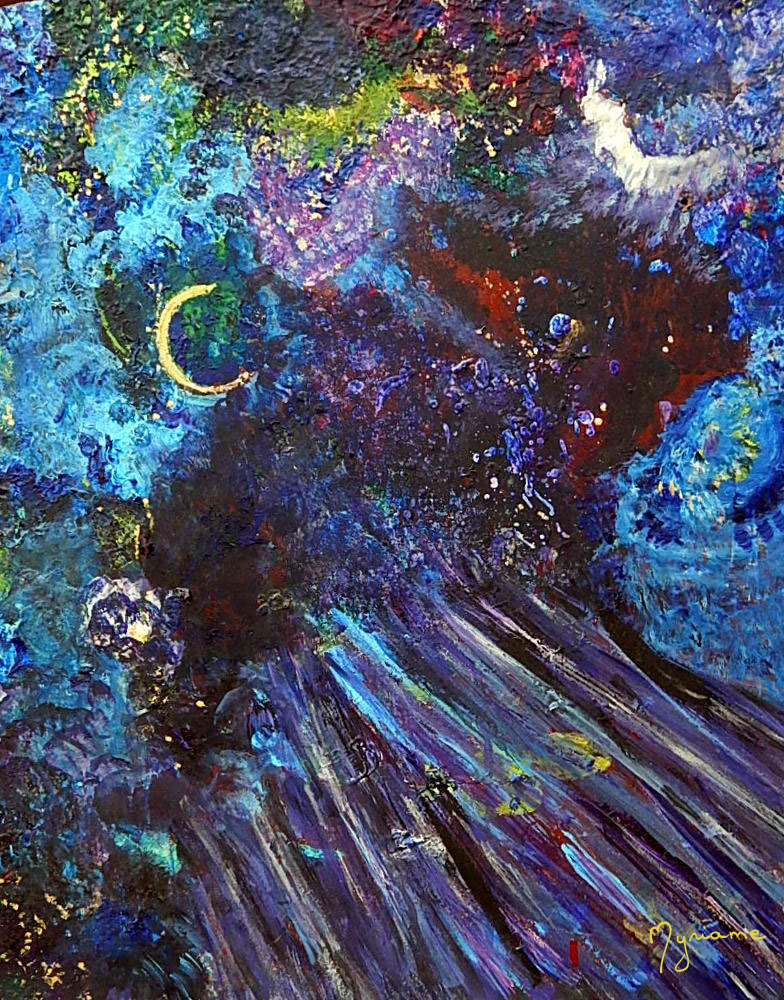 Astral Light
When I was a child, I discovered in my father's office balls of white paper. They were very tiny and compact. They came from a far-away country: Japan. I put one of them in a bowl full of water and I was bewildered to see it unfolding its petals. It was transformed into a magnificent lotus flower.
Giving life to a website is both and adventure and a challenge. My greatest desire is that it is an invitation to the full display of all our potentialities and talents, so that the palette of our days be even more shimmering.
To start with, I shall present a series of drawings-paintings illustrating the various steps I made during the last seven years. A text will go along with each painting.