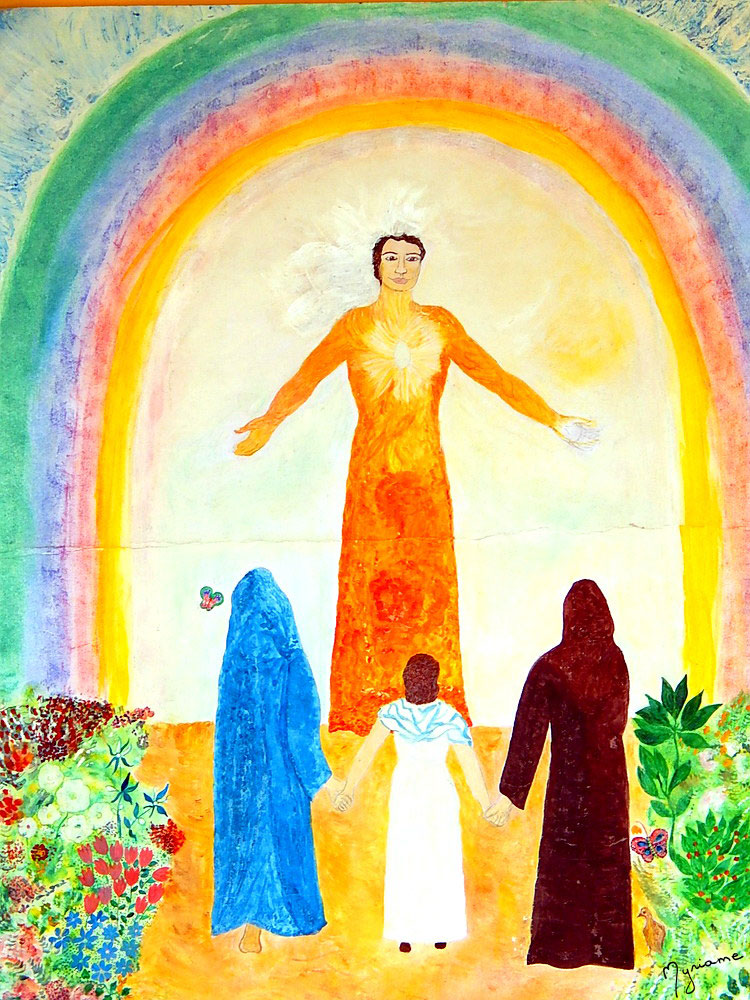 Redeeming
I am walking in a garden full of flowers. Marie is on my left and San Inacio on my right.
Yeshua is wearing a robe of flames. There is a cosmic egg on His chest.  He opens His arms to welcome me.
I was living in Abadiania since many months when I made this painting.
Wandering in one of the streets near the Casa one day, I heard in the silence of my heart:
"we cannot heal you as long as we do not know whether you want to live"
These words struck me like a thunder.
I knew it was San Inacio speaking.