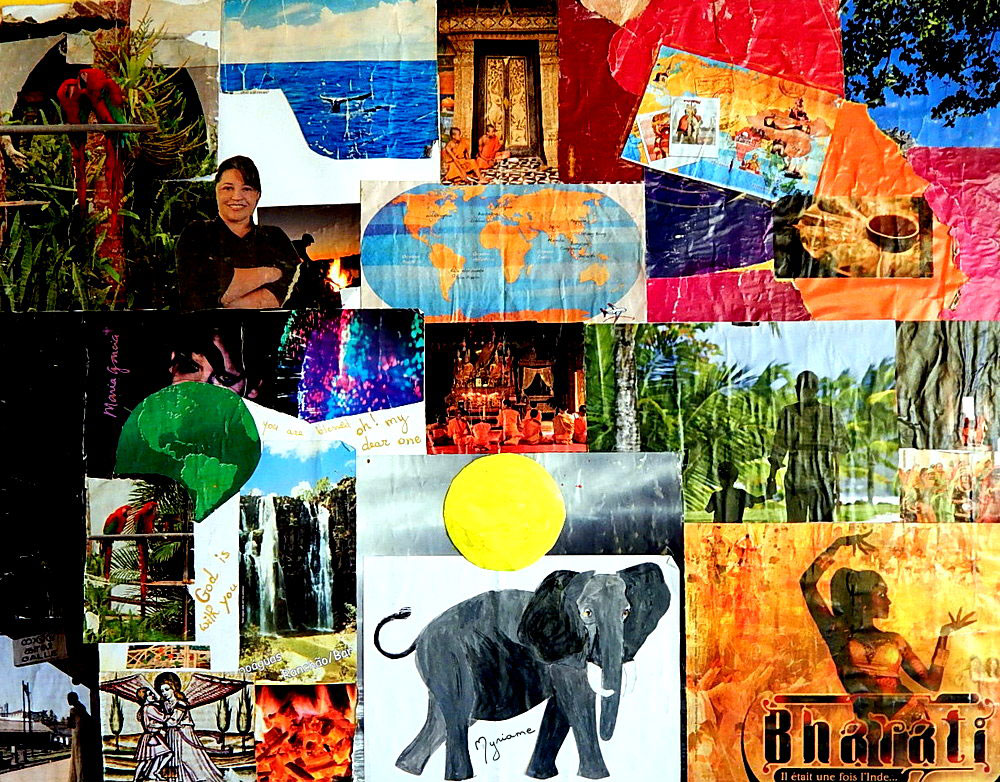 Brasil – India
I am happy to live in Brasil, my home land, but I am attracted by India, Bharata, "the Mother of Peace".
Duality!
I had to make a collage.
On the left, Brasil. We can see the tail of two whales. They are swimming in the ocean, two couples of hararas, a Brasilian woman, a staggering waterfall…
In the center, an Asiatic temple and, on the right, India the way I like it: a profusion of scents, tastes and colors.
The surprise of this collage is the fight between a man and an Angel. And the fire behind them.
A fire of purification or a fire of destruction? Each symbol has so many facets!
Sculpture, painting, dancing, writing, composition of music, architecture… Artistic activity is essential for our psychic health.
Like dreams, art is a gold thread which leads us to the discovery of ourselves.