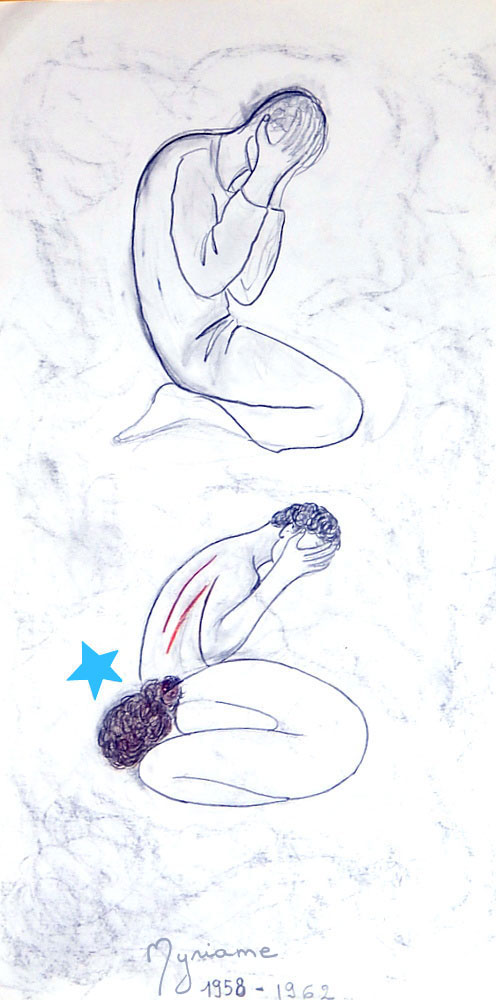 Adolescence
"Weep!
Entities of Misfortune wearing a mourning dress
Have impeached the monarch
The sun will never rise again for him"
Edgar Allan Poë
The blue star represents my Guide.
Thanks to this painting, I discovered that my Guide followed me in hell.
This magnificent Entity of Light never abandoned me!
When I think of it, a song of gratitude rises in my heart.